It's May, so if you've kept up on your New Year's resolutions, kudos to you. As I've mentioned, I don't believe in them, but I did make some promises to myself to help me be a better me this year. In addition to Weight Watchers and yoga, I also decided to read more.
I'll be honest… I've never been a bookworm, but I've also really never read a book that I didn't enjoy! Ironically, I started to really only read more for pleasure while I was in graduate school. After each year of having to read academic journals and textbooks, I'd spend my summers reading at the pool, or bring a book on vacation or a business trip to read on the plane. So, my goal for 2018 was to get back in the habit of wanting to read again and taking back the activity of reading as something I could do for fun.
That being said, this undertaking was not to try and achieve a higher level of intellect or anything like that. Of course, I have been getting something out of each book. Whether it's been learning something new, even something as small as a recipe; reaffirming something that I already knew; becoming more aware or self-enlightened; or just pure entertainment.
Now, don't judge me, but I love to read books about or written by celebrities. As a former/recovering pop culture junkie, these books are a total guilty pleasure. In addition to these type of books, I love motivational books, books about skin care, fiction, biographies, pretty much anything.
Now, I haven't read nearly as many books as I probably could have in the first few months of the year, but I have read a few so far in 2018. Here they are: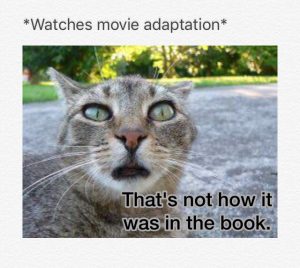 Balancing in Heels by Kristin Cavallari
A New Model by Ashley Graham
A Wrinkle in Time by Madeleine L'Engle Had to re-read before I saw the movie!
A New Earth: Awakening Your Life's Purpose by Eckhart Tolle

Re-reading this one; just a few pages each night
See? I told you that my taste in books varies greatly!
I just ordered The Skin Cleanse by Adina Grigore and have a bunch of other books on my bookshelf waiting for me. Right around the holidays, Andy and I went through our books and sorted them out, so I lined up the ones that I wanted to re-read, or read for the first time.  I'm looking forward to enjoying them by the pool, on a plane, or basically anywhere, this summer.
So, tell me in the comments… what books do you recommend for me as I take on this journey of reading more?