Well, it's been far too long since I've written here, but I've thought about it every damn day for the busy month of October and thus far into November. But why dwell in the past, because here I am!
I've always been forthcoming and transparent when it comes to my anxiety, and one of the reasons I started this blog is to talk about it, normalize it, and cope with it. If you've been following my story, you know that for a few years now, I've been taking medication (Lexapro), to manage my anxiety.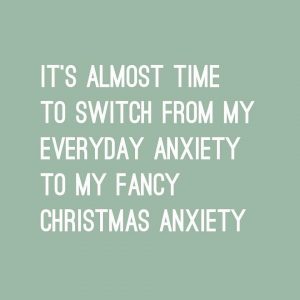 Until now.
In mid-to-late September, I started to do some research on anxiety and the medication I was taking. Believe me, I am beyond grateful for my doctor, diagnosis, and treatment plan. When I was prescribed Lexapro, my anxiety was at an all-time high. I could not sleep and was hardly functioning like a real person. But after some time, I started to try some holistic ways of managing my anxiety. Like I've always said, yin and yang, Eastern and Western, a little of this and a little of that.
I decided to meet with my doctor to talk about how I was feeling and my to share my desire to get off of Lexapro. For some folks, myself included, the effects of these medications can take longer to show up, and I was feeling some of them. Since Andy and I are also planning on starting a family once we get married, I knew I needed to speak to my doctors about what was right for me. I also started to feel as though the medicine was not doing for me what it used to do, or what I needed it to do. Simply put, my anxiety was changing how it manifested, and I needed to adapt.
As I've mentioned in the past, yoga and exercise is huge for me lately. I also started to take some herbal supplements to help manage stress, meditate, and use other holistic approaches to manage my nerves. By the end of September, my Lexapro dosage was cut in half. In November, cut it in half again. Soon enough, I'll be off of it completely. The great news is that if I feel like I need to go back on it, I can. Or if I need something else, I can have it. My doctors have ensured me to trust my instincts and that nothing is set in stone. It feels nice to take control over my anxiety.
Something else that I've been trying is CBD Oil. It's a non-psychiatric derivative of marijuana, but since it does not contain THC, it does not get you high. I did a lot of research on a particular company called Lord Jones, who sells high end CBD oil products. I've been using a tincture and body lotion to help with my anxiety, insomnia, aches and pains. It's not a cure all, but it helps!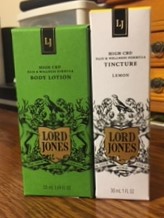 The other major change I've made is that I started going back to therapy. It's awesome. My therapist is amazing, and it feels so good to have someone to talk to. She picks up on things — triggers — that I would have nor could have ever figured out on my own, and gives me great coping mechanisms for dealing with it.
While I am cutting down on the Lexapro, I still do have a prescription for Ambien on the rare occasions when I know I'll need it for extreme insomnia. I only take it as needed, but it's comforting to know it's there. Weening off meds is not easy. I chose to start this process when I was at my busiest with work, and since then, a lot has been going on. While it's a little bit more difficult to handle some of it, what I tell myself is that if I can survive what goes on while I'm not fully on my meds anymore, I can survive anything. Focusing more on the bigger picture approach of how to manage my anxiety is also a great reminder to focus on self-care and the many ways that I can manage how I am feeling, like seeing my chiropractor and acupuncturist, meditate, write a blog post, go to yoga or spin, get a manicure or massage, take a hot bath, or go to talk to my therapist.
If you're reading this, thank you for letting me share with you. I'd love to hear how you manage your anxiety in the comments!