Hello all! Stacy's fiancé Andy here with a little guest blog action.
Last month, me and nine of my closest buds traveled up to Stowe, Vermont for a Bachelor Party weekend of craft beer, wiffle ball, video games and general debauchery. Why choose the middle of nowhere in Vermont as my Bachelor Party destination? Well, there were three very good reasons:
Stowe is the home of the Alchemist Brewery.
Stowe is in driving distance to Burlington, Vermont which houses some of the best craft breweries in the country.
Stowe is absolutely beautiful.
We rented a house on Airbnb and lived the good life for the weekend with an amazing wrap-around-porch, views of those gorgeous green mountains and a heated pool and jacuzzi.
But…I digress. The entire point of going to Stowe, Vermont for my Bachelor Party was to visit some of the best craft breweries on the East Coast and boy did we ever! Without further ado, here are the Top 5 Breweries we visited while in Vermont:
5. Switchback Brewery, Burlington, Vermont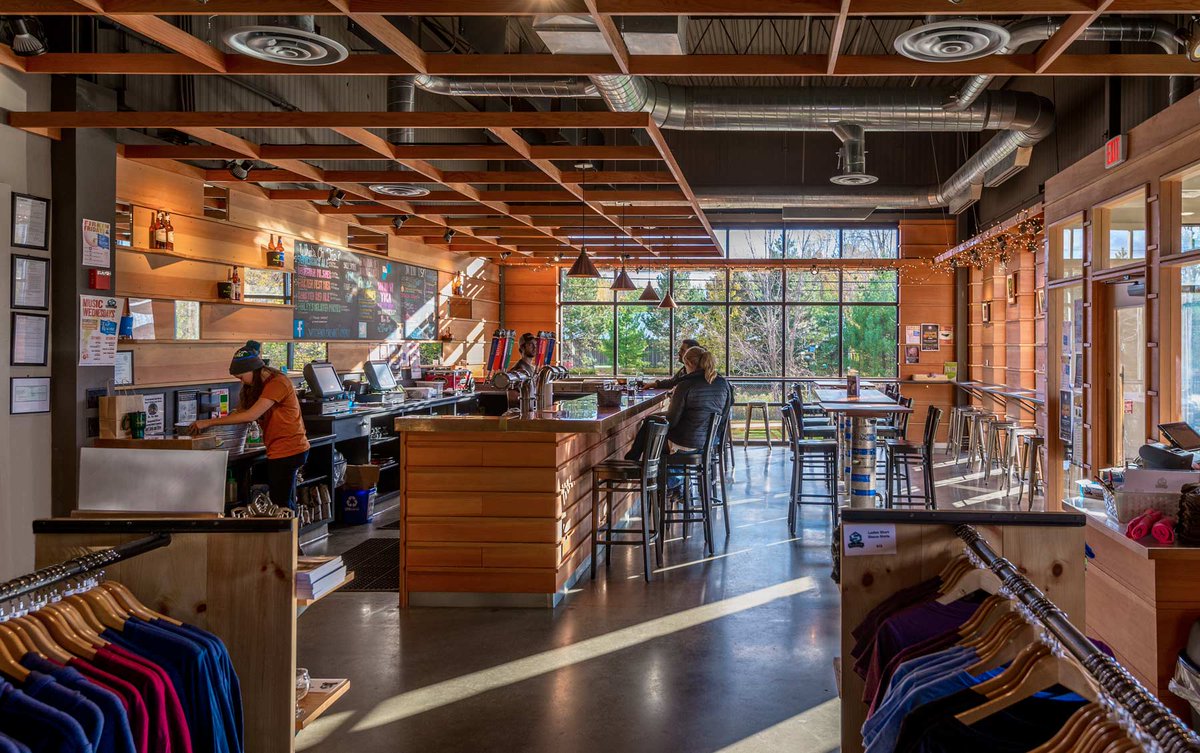 Switchback was the last stop on our Saturday brewery tour. After visiting three breweries in our rented Sprinter van, we had a decision to make. We could go to another smaller-scale craft brewery that specialized in hazy, juicy IPAs or throw a curveball in there and visit Switchback. We ultimately decided to give Switchback a try and I'm happy we did. They're a much more traditional brewery specializing in beer styles other than the IPA. My tastebuds and pallate were grateful for a crisp Switchback Ale.
The taproom was pretty standard. At that point of the day, it had started to rain so we were weren't able to explore the outdoor area. The best part of the brewery was the Border Collie that wandered around the taproom greeting guests as they arrived. The beers were decent enough but nothing to really write home about. Like I mentioned before, after a day of hazy IPAs, fruited sours and Double IPAs, I was happy to have just a regular, crisp beer. I gave their Flynn on Fire Smoked IPA a try. It was…interesting to say the least. The smoke flavor was great at first but as the beer waned on, it became overwhelming and tiresome. The mouthfeel was also very light which made the smoke flavor almost taste artificial. I ended up leaving half the glass.
All things considered, Switchback was a bit of a disappointment compared to the other breweries we visited that weekend, but I'm glad we made the stop anyway. At the very least, we got to see a dog.
4. Four Quarters Brewing, Winooski, Vermont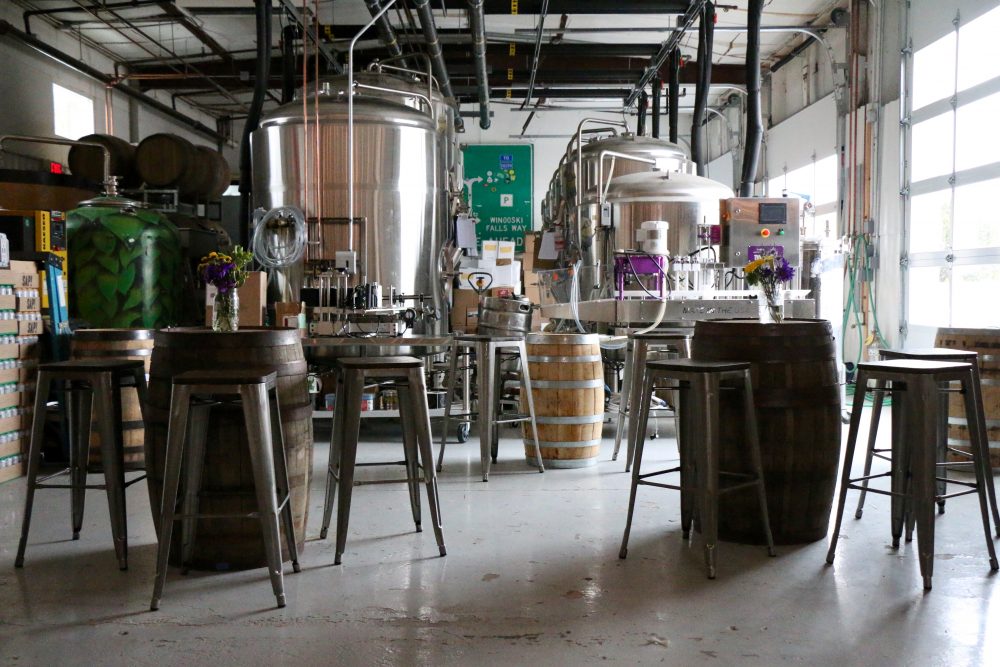 Four Quarters was recommended by the New Jersey Craft Beer Facebook group when I had inquired about breweries around the Burlington area. I was a bit skeptical at first when our van pulled onto a tiny road right outside of Burlington and up to some tiny garage doors. Once inside, though, I realized why this place was recommended.
Four Quaters specializes in hazy Pale Ales and IPAs while also offering some pastry stouts and sours for those not inclined to the bitterness of the IPAs. Everything I had was top notch from the Ghosts in the Sky Double IPA to the Phaze single IPA. What was most surprising was the space itself. It couldn't have been any bigger than my one-bedroom apartment, yet they really provided a welcoming and fun space. There was a foosball table, a television with a Nintendo 64 hooked up and an outdoor patio area with some picnic tables.
We spent a majority of our time outside on the patio hanging out and drinking some great beers. It was just my type of brewery.
3. Foam Brewers, Burlington, Vermont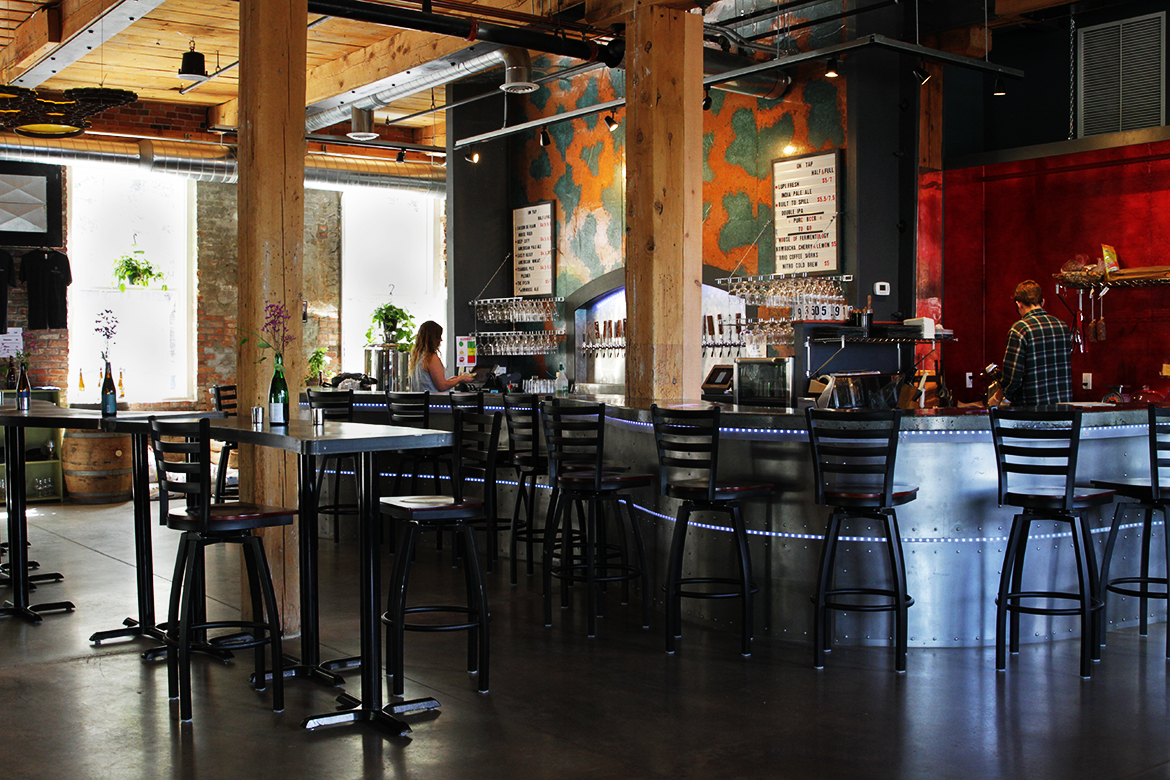 Foam was one of those breweries I just knew I had to visit while in Burlington. I had seem countless social media posts from users praising their beers, especially their hazy IPAs. When we pulled into the parking lot, I was like a kid on Christmas morning!
Foam is situated right across the street from Lake Champlain with beautiful views of the lake as you approach the entrance. The interior houses a pretty spacious taproom with industrial art at every turn. There's a large outdoor area in the back with backyard games and picnic tables as well as more tables located right out from. We generally hung out in the front and ordered a few charcuterie boards to munch on.
Oh, right. The beers. They were fantastic! Every beer I tried was a top-notch New England-style hazy IPA. Dead Wax, Bonus Track: 12 and Built to Spill were absolute standouts. One of my buddies ordered some tangerine triple-IPA weighing in at 10%. I swear you couldn't taste a bit of alcohol in it. The brewers at Foam really have the hazy IPA game down pat.
2. Burlington Beer Company, Williston, VT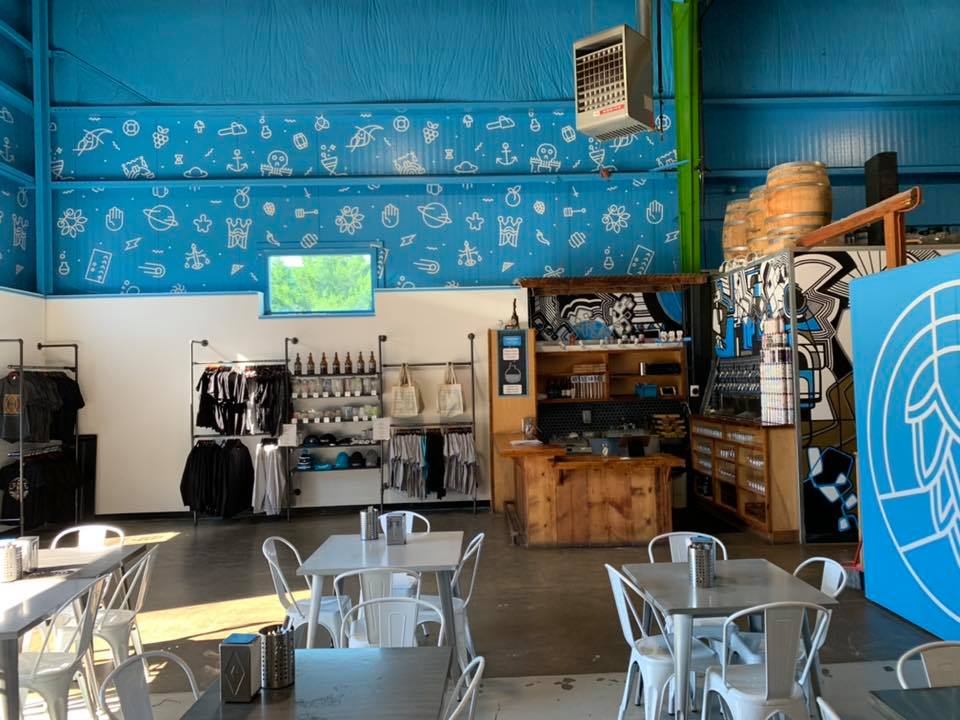 I was unsure what to expect from BBCO. I had consumed a few of their beers in the past and enjoyed most of them, but nothing had lead me to believe the brewery was anything special. It is safe to say I was proven wrong that day.
When we arrived, I was still feeling the effects of the night before so I was in no mood to start drinking. Luckily, my buddies goaded me into having one beer. That beer might as well have been a miracle tonic because I was ready to go after that Session IPA. I was then able to enjoy all the brewery had to offer. The tap room was absolutely amazing. There was awesome artwork on the walls, video games, great food and awesome merchandise. I tried a few of their beers including two milkshake IPAs. My buddies were obsessed with the Seaside Pirates Raspberry Pancake Milkshake IPA.
All-in-all, we had an amazing time at Burlington Beer Company. We got to play some video games, eat some awesome nachos and drink some awesome beer.
1. The Alchemist, Stowe Vermont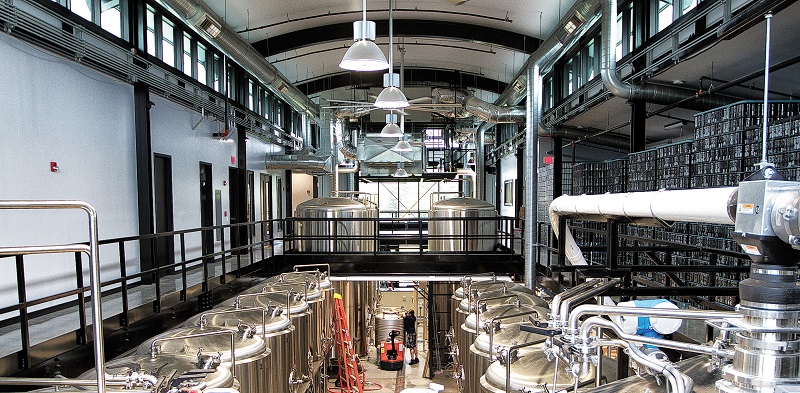 When we finally arrived at the house in Stowe after nearly six hours on the road, I set my bags down and was immediately ready to head over to the Alchemist. Located just a few minutes away from the house, the brewery is a marvel. When you first pull up, you're greeted by a massive parking lot with solar panels everywhere. You can spot the back lawn area with frisbee golf, sour cherry trees and plenty of folks hanging out and enjoying the views of Stowe.
Walking into the Alchemist was seriously surreal. I couldn't believe I had finally made it! We were greeted by a sign that gave us the available beers and allotments for that particular day. I wasted no time. I walked right up to the front of the beers-to-go counter and was greeted by the familiar labels of Heady Topper and Focal Banger. Luckily, I was right on time to snag one of their newest releases, Rapture. I didn't even bother grabbing a beer while I was there. I had my two cases of Heady Topper, Focal Banger, Rapture and Crusher IPAs (along with a ridiculous amount of merchandise) and was out the door and on my way back to the house.