Welcome to The Sleepless Beauty, a lifestyle blog about everything. I started this blog so I could have an outlet for all of the thoughts that usually come to mind when I attempt to go to sleep. Suffering from anxiety and insomnia, it's helpful for me to have a place to organize all of my thoughts. Hopefully, you'll enjoy what I share here with you!
A little bit about me: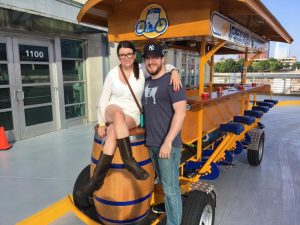 I'm Stacy.
I'm 33 years old.
Live in Little Falls, NJ.
Randolph, NJ is my hometown.
Live with Andy, fiancé.
Said yes on 5.7.18.
Getting hitched on 10.12.19.
Leo (turtle), Rick O'Shea (kitty) and Molly (doggo, who lives in Randolph with mom).
Montclair State University, the family home away from home.
Throughout my career, I've worked in a few different fields:
Marketing and Public Relations
Aesthetics (skin care/cosmetics)
Child care/teaching
Higher education
I've also received some great educations specializing in each of these fields:
Bachelor of Arts Degree in Communication Studies w/ a focus in PR from Montclair State
Master's Degree in Public and Organizational Relations from Montclair State
Professionally trained and certified aesthetician from Artistic Academy
Teaching certificate to teach Elementary School (grades K-5) in NJ
I'll reference my work and school experience a lot in this blog. In addition to all of that work and school, here's a little bit more about me!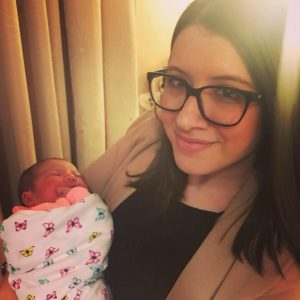 Craft beer and wine.
Sports: Jets and Yankees (Knicks and Devils, too).
Holiday enthusiast.
Proud auntie to many.
Yoga and spin.
That's enough about me! Thanks again for stopping by The Sleepless Beauty!